The West Kowloon Cultural District Authority (WKCDA) announced today that M+, Hong Kong's future museum for visual culture, has received a donation of 37 important works of Chinese contemporary art by Guan Yi, one of the most important art collectors based in the region.
Launching in 2001, Guan Yi's internationally acclaimed collection—the first of its kind in mainland China—ranges in dates from the 1980s to the present and is especially noted for its emphasis on the work of the '85 New Wave, conceptual art and large-scale installations. The collection includes works by the members of the Stars Group, a critical player in the beginning of contemporary Chinese art, and is also particularly strong in Chinese conceptual art throughout its trajectory over the last 30 years.
Spanning the years from 1979 to 2005, the donation includes works by Huang Rui, the New Measurement group, Huang Yong Ping, Wu Shanzhuan, Gu Dexin, Zhang Peili, Wang Guangyi, Wang Luyan, Lin Yilin, Liang Juhui, Chen Shaoxiong, Yan Lei, Zhou Tiehai, Xu Zhen, Chen Wenbo, Wang Yin, Shen Yuan, Zheng Guogu, Cao Fei and Duan Jianyu. The donation also includes the complete checklist of "Canton Express," a historic exhibition that was a part of the 2003 Venice Biennale, which was the first major presentation on the international stage of contemporary art from the Pearl River Delta region.
The Guan Yi donation is the latest in a series of remarkable gifts to M+. In June 2012, M+ received a donation of 1,463 works by Dr Uli Sigg of Switzerland valued at HKD1.3 billion in June 2012. (Source: press release)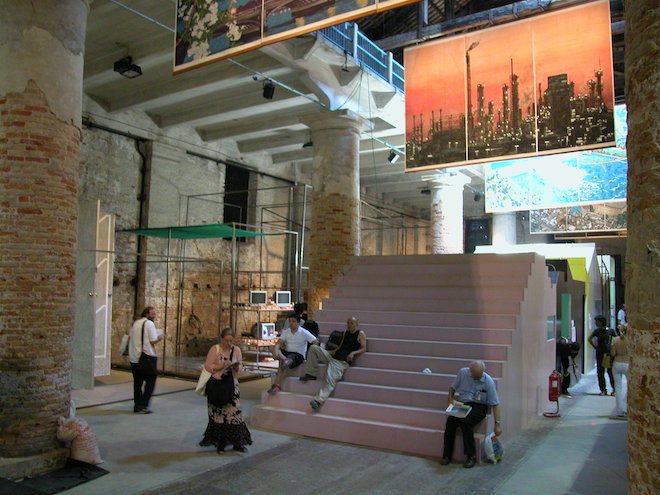 Zheng Guogu, "Canton Express",installation, 2002, Courtesy of West Kowloon Cultural District Authority
郑国谷, 《广东快车》, 装置艺术, 2002, 图片由西九文化区管理局提供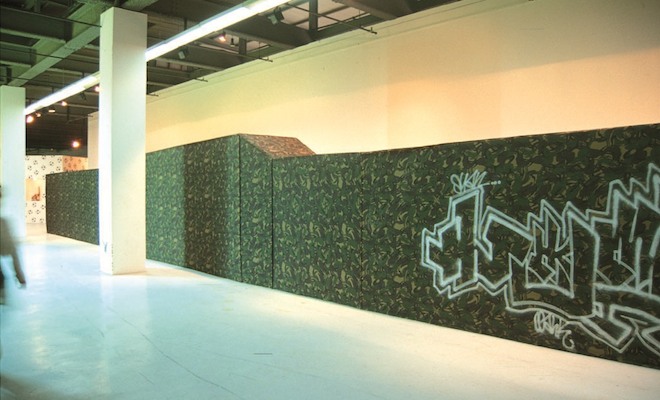 Yan Lei and Fu Jie, "International Channel", fabric and wooden structure, various size,
2001, Courtesy of West Kowloon Cultural District Authority
颜磊及傅洁, 《国际通道》,布料及木质雕塑, 多种大小, 2001, 图片由西九文化区管理局提供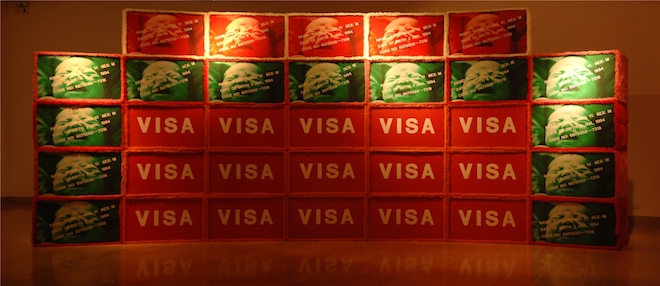 Wang Guangyi, "VISA", mixed media, 110 x 190 x 60cm, 1996, Courtesy of West Kowloon Cultural District Authority
王广义, 《VISA》, 混合媒介, 110 x 190 x 60cm, 1996, 图片由西九文化区管理局提供
http://www.randian-online.com/np_news/m-receives-major-donation-of-37-works-from-chinese-art-collector-guan-yi/